03/17 : Expo « Wild Wild West »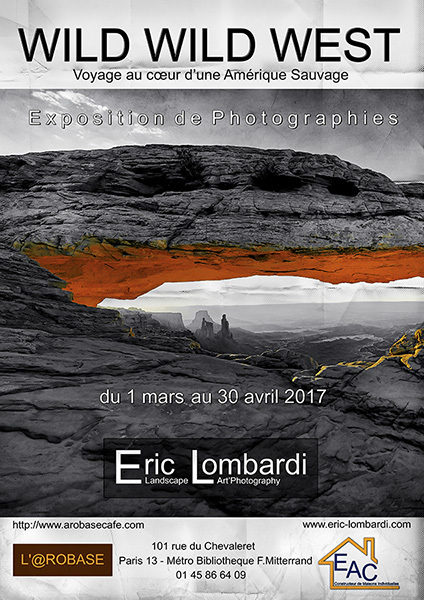 Bonjour à tous !
Je suis heureux de vous annoncer ma prochaine exposition à L'@ROBASE  – Paris du 01/03/2017 au 30/04/2017.
Je présenterai ma collection avec de nouvelles photos dans une finition encore améliorée. Quoi de mieux que des encadrements en caisses américaines pour une exposition sur les Etats-Unis ?
Le Vernissage aura lieu le jeudi 23 mars à 19h00 à  L'@ROBASE .
           101 rue du Chevaleret – Paris 13
            Métro :  Bibliothèque François Mitterrand
…Et encore beaucoup de choses à finir avant l' installation le 28/02 avec l'aide de Seb Ronjon ! 😉 See Ya ! 🙂 ( Seb…du coup … Tu peux plus te défiler …;)
——————
Hi all ! 
I am happy to announce my next exhibit at  L'@ROBASE – Paris from 03.01.2017 to 04.30.2017.
I will present my collection with new photos and all framed.
The Opening will be held on March 23rd at 7:00 PM at  L'@ROBASE 
           101 rue du Chevaleret – Paris 13
            Métro :  Bibliothèque François Mitterrand
…  still a bunch of things to do before the installation on February 28th with the help of my friend Seb Ronjon !  See Ya ! 🙂